Coloring your lower eyelashes can be a fun way to give your eyes a more intense look, but it's not something everyone knows how to do. Although some people opt for false lashes or extensions, coloring the lower lashes with mascara will make them much longer and fuller than you would get from either of those options alone. In this blog post, we'll break down five tips on successfully coloring your bottom eyelashes so that you have an eye-catching look day after day.
Waterproof mascara
Someone does not touch the lower eyelashes because, by the end of the day, the mascara is imprinted under the eyes – it looks careless and gives the face a tired look. Therefore, makeup artists advise using waterproof mascara for the makeup of the lower eyelashes. Its formula won't mix with the oily concealer you use to cover dark circles in the morning and leave marks on the skin. For better preservation of makeup, apply a little transparent fixing powder to the skin under the eyes.
Various application methods
Depending on how you apply mascara, you can get different effects in makeup. Applying mascara to the lower lashes is also true. If you paint them from top to bottom, as if stretching, the result will be a naive "doll" look. The eyes will look completely different if the lower eyelashes are painted with a slope to the outer corners diagonally. This application option is suitable for cat eye makeup.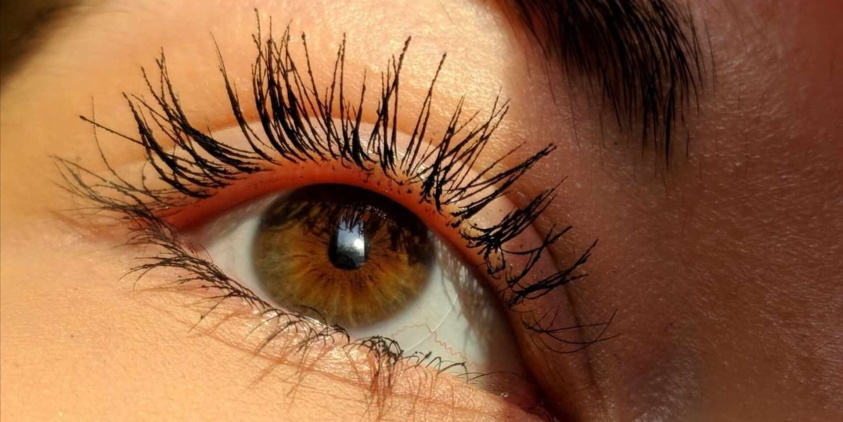 Brown tint
To prevent the lower eyelashes with mascara from looking like false ones, makeup artists advise painting them with brown mascara, not black. The result will be softer and more natural. However, Brown lower lashes will not contrast with black upper lashes.
Mascara only on the roots
Another way out for those who want to achieve a natural result is to apply mascara only to the roots of the lower lashes. If you also paint the tips, then, as a result, the cilia can become unnaturally long. By the way, to highlight the eye contour simultaneously, lightly press the brush from the mascara to the roots of the eyelashes when applying.
Special brush
Since the lower lashes are short, thin, and generally very delicate, a large brush from regular mascara will be too massive for them. Furthermore, if you do not use it with special care, you will probably stain the skin of the lower eyelid. Therefore, a separate mascara for the lower eyelashes is produced with a very small brush. Also, makeup artists recommend applying mascara to the lower eyelashes with a small fan brush. It will make the cilia look more voluminous.
Following these five tips, you can easily and confidently color your lower eyelashes for a beautiful, wide-eyed look. Remember that practice makes perfect! With some patience and experimentation, you'll find the right technique to help you get the desired effect. So don't be afraid to try something new – you might surprise yourself.